Information about Fibami's materials.
If You have taken a closer look at Fibami's products, You will have noticed that we also talk a lot about the fabrics we use. Our goal is to offer a comfortable and functional product that is not too burdensome for the environment. That is why the choice of fabric plays a very important role in the design and creation of our products. All our fabrics are OEKO-TEX 100 certified and all our sportswear collection is made out of special sports fabrics, that are produced in BLUESIGN certified factory. In our leisurewear collection we mostly use bamboo fabricwhich is natural and ecofriendly material, as well as viscose. 
SPORTSWEAR
We are using the following fabrics: 
Greensoul recycling technology, 100% recycled fabrics from plastic bottles.
Power Performance made for performance sports and are extra durable and breathing.
FreshFeel cooling technology - fabrics with cooling effect for summer season
Water Repellent – water repellent fabrics for rainy days. 
Thermal Control - warm fabrics with insulation for winter season.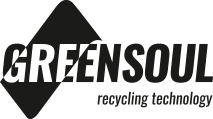 About certifications and technologies :
BLUESIGN sertifikaat: Our sportswear collection is made of special sports fabrics, which are produced in the factory with the Bluesign label. BLUE WAY by BLUESIGN represents a vision and commitment to responsible and sustainable textile production. BLUESIGN is a system that ensures a safer and more sustainable working environment. The method based on a holistic approach monitors the path of each textile in the production process, making improvements in each operation. To ensure trust and transparency, Bluesign is the only independent certified verifier of the solutions it has developed. The Bluesign system can be implemented step by step in the company to be constantly moving towards sustainable processes.

Greensoul Recycling Technologyincludes three different options: Sustainable recycled fibers are obtained from: 1) 100% post-consumer polyester yarns. 2) 100% of recycled nylon from pre-consumption industrial residues and 3) up to 65% of recycled nylon from post-consumption industrial residues.  
OEKO-TEX 100 STANDARD – this certification is controlled and regulated by an international independent testing and certification system for textiles. Both finished products and materials such as fabrics, yarns, accessories, seams, buttons and more are tested. The fabrics which we use to make our products have been tested.
Manufacturers who have the OEKO-TEX 100 certification have passed the tests for the control of harmful substances - the control of unauthorized and harmful chemicals. These companies are constantly inspected after we have been certified, so this gives us, as a consumer, confidence in the accuracy of the label.